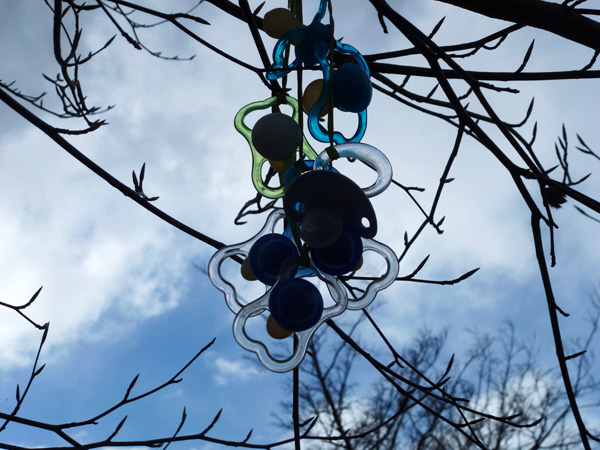 Welcome to our threshold issue, issue number seven of The Copenhagen Review.
From the beginning of our enterprise, we decided we would do seven issues and then take stock of what we have done. The magazine has been a success, if I may use that tired word. We have managed to get the very best writers, some are famous and some are not yet known. And all in the service of art, truth and beauty, if we may be permitted to use such words in our day. And we are happy that more and more readers click in to us and that they have the time to deepen their understanding of the writers we bring.
If we continue in this, we will seize the bull by the horns...and where will that lead us? If we decide to consign The Copenhagen Review to the etheric trash pile of the universe, we will do it, knowing that our cause was good and that it helped foster literacy and insight in a world where "dumbing down" is the order of the day, in a time when you can't be certain young people know that Flannery O'Connor did not have a cell phone.
We are happy to present:
Tomas Tranströmer
. We bring new translations of his poems, from Swedish into English,
Schubertiana
,
Vermeer
and the long poem,
The Baltic Seas
.
Gillian Ferguson
. Who is from Scotland. We bring nine of her poems. To bring so many poems of a single poet is something new for us and we do it for two reasons. We believe that Gillian deserves the attention and we feel the contents of the poems, which are inspired by the Genome Project, are profusive by nature, bucking the fashion of the no adjectives school, espoused by Ezra Pound and others. They are a profusion of plants, and growth.
Adrian Sangeorzan
is an obstetrician by profession, Romanian by birth, and a New Yorker. We bring his warm tale of memories.
Victoria Shorr
has given us a short piece of wry memories of those days when everyone wanted to be a rock musician.
We have a special place in our heart for the work of Belfast poet,
Medbh McGuckian
, who contributes with her poem,
White Cortina Outside Stardust Ballroom
.
Jan-Mike Singer
has also contributed previously to TCR. He hails from the eastern part of Germany but now lives in London. We bring his short tale, in German,
Wende einer Dienstfahrt
.
We are happy to present a few of
Christopher Sand-Iversen
's photographs of America. His work has been shown in Copenhagen and Hamburg, and some shots of Death Valley will soon appear in the book
Cut Off Places
. And, in our section Worth the Read, he gives us a penetrating tour of David Robbins' book,
Concrete Comedy: An Alternative History of Twentieth-Century Comedy
There will be several additions to this issue in the ensuing weeks. So this is the core of an issue destined to be larger, as soon as the editor's right hand is healed from a break.
---The Editor
thanks to Manni Kössler (Swedish) and Anna Ferslev (German) for a watchful eye